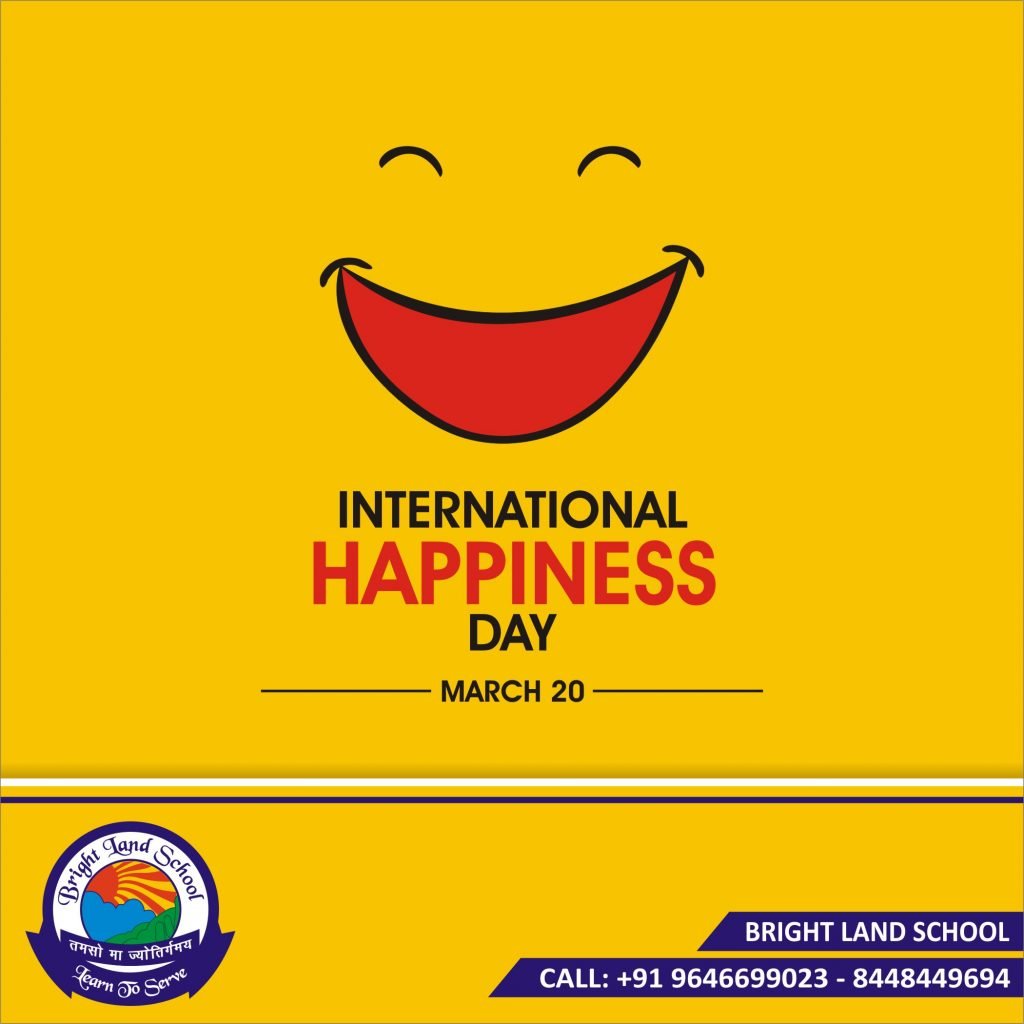 "Happiness is the secret to all beauty. There is no beauty without happiness." — Christian Dior
The 2021 International Day of Happiness campaign theme is 'Happiness For All, Together'". To celebrate, UNIDO Happiness, the UN secretariat for the International Day Of Happiness, is calling on all 7.8 billion people and all 206 nations and territories, to take the "Ten Steps to Global Happiness" challenge and call to action.
Ten Steps To Global Happiness :Step 1: "Tell Everyone"
Step 2: Do What Makes You Happy
Step 3: Give and Spread Happiness To Others
Step 4: Celebrate a Happiness Month Event
Step 5: Share happiness on social media
Step 6: Promote the UN 'Happiness Resolutions'
Step 7: Read and Share the World Happiness Reports
Step 8: Advance the UN's Global Goals
Step 9: Become a Global Partner & Ambassador
Step 10: Adopt and Spread Happytalism
#happy #love #internationalhappinessday #happiness #art #cute #tbt #repost #school #days #instagood
–Online registration for admission in the new session 2021. Kindly fill this form at the following link to get your ward enrolled online.
Our Admission officer will be in contact with you after the successful submission of the form to discuss the next steps.
Stay Healthy, Stay Home, Stay Safe-
Bright Land School+91 844 844 9694
#bestschool #brightlander #CBSE #proudschool #bright #land #school #covid #wearamask #staysafe